Baruch Hashem Adonai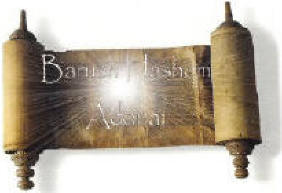 בושאהמשהוהי
Isaiah 1:21-26:
21 See how the faithful city has become a harlot!

She once was full of justice; righteousness used to dwell in her- but now murderers!

22 Your silver has become dross, your choice wine is diluted with water.

23 Your rulers are rebels, companions of thieves; they all love bribes and chase after gifts.

They do not defend the cause of the fatherless; the widow's case does not come before them.

24 Therefore the Lord, the LORD Almighty, the Mighty One of Israel declares:

"Ah, I will get relief from my foes and avenge myself on my enemies.

25 I will turn my hand against you;

I will thoroughly purge away your dross and remove all your impurities.

26 I will restore your judges as in days of old, your counselors as at the beginning.

Afterwards you will be called the City of Righteousness, the Faithful City."
V. 26b echoes v. 21, vv. 25-26a echo 22-23 and v. 24 is the hinge upon which the thought turns, thus the Chiasm also indicates the message, which speaks of reversal.